Since raya tahun nih agak ' biasa biasa ' sahaja , so our style pun memang baju jubah from the first syawal until third of hari raya . Raya kali ni penuh bermakna i rasaaa , maybe sebab i yang bakar kuih rayaa hahahhahahahahahhaha . Semprit dan cornflkes madu memang dari air tangan gua tau babe . So , kalau singgah rumah i tu memang merasa lah engko kuih akuuu hahahhaha alih alih semua cancel nak pi rumah i hahah takpa takpa sis takmarah pun , sis kekal tabah . hahahhaha dontworry *guraugurau*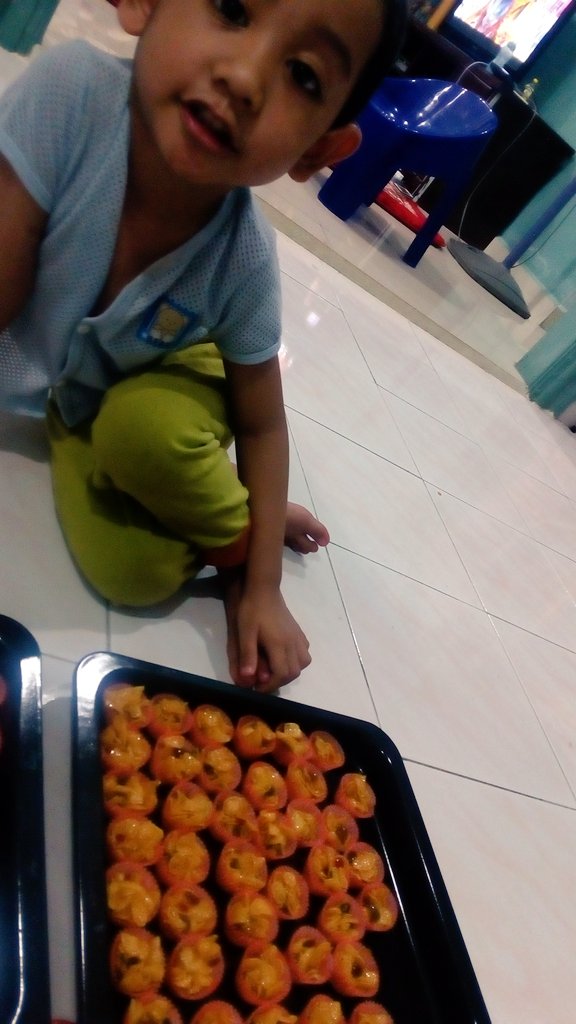 I tengah khusyuk buat cornflakes madu with my kesayangan . huhu I asked him to arrange the cornflakes but he cant stop from eating it , haihhh sabar jelah hahhahahah and then he keeps bablingggg at me withh " akak , aye nak tolong akak . aye nak tolongg ... akak .. akak ... "
Lastly , selamat hari rayaaaa . Maaf zahir dan batin . Segala salah silap yang dilakukan selama ini harap diampunkan . kosongkosong .